T-505 CABLE ROUTE TRACER AND FAULT PINPOINTER (PINPOINT FAULT LOCATOR)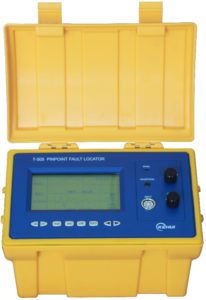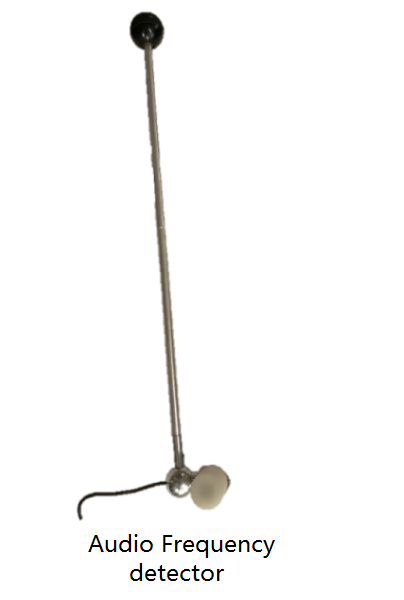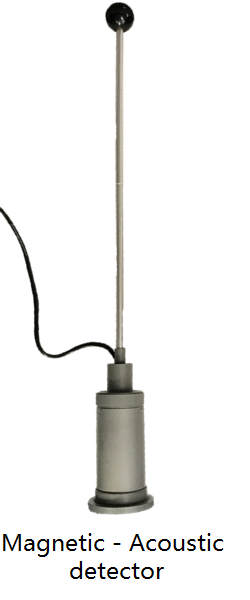 The T-505 is a multi-purpose pinpointer and cable route tracer. Its primary application is in conjunction with the T-602 Audio Frequency Transmitter for tracing cable paths and for pinpointing phase to phase faults using the Twist method of fault location. For this the unit is used in conjunction with the plug-in Audio Frequency (A/F) detector
In addition, the T-505 is compatible with High Voltage Surge Generators, such as the Kehui T-305E, and can be used for the commonly-used acoustic method where the surge generator breaks down the fault at regular intervals creating an acoustic signal as the fault ignites and a magnetic signal as the energy passes through the faulted cable. This method uses the alternative magnetic / acoustic detector.  In this application the T-505 displays the acoustic and magnetic waveforms synchronously, whilst measuring the time delay between them. As the time delay reaches a minimum, the location of the fault can be identified.
Technical Data
| | |
| --- | --- |
| Power Supply | 7.4V Lithium ion battery |
| Power Consumption | 3W |
| Charger Input | 110 – 265V 50/60Hz AC |
| Charger Output | Charger Output 8.4V DC |
| Filter Frequency | 200, 300, 500Hz |
| Accuracy | Cable Tracing 0.2m |
|   | Low Resistance Fault 2m |
|   | High Resistance Fault 0.1m |
| Amplification | >120dB |
| Environmental protection | IP65 |
| Operating temperature | -20 to 50oC |
| Weight (Main unit) | 1.5kg |
| Dimensions (Main unit) | 230 x 140 x 170mm |
Twist Method of Fault Location
The Twist method is most commonly used for detecting phase to phase faults in cables. It depends on the cores within the cables being twisted. The method uses the same equipment as cable route tracing. The Audio Frequency (A/F) generator is connected between the two cores that are short-circuited, noting that the method will only work where the fault resistance is very low. The A/F signal passes along one core and returns via the fault point and the second core to the generator. The sum of the outward and return currents produce maxima and minima at each half twist of the cores. This pattern is detected by the A/F detector and the pattern below is displayed. When the fault position is reached a larger maximum is detected followed by the signal tailing off, indicating the position of the fault.