T-300 Cable and Pipe Locator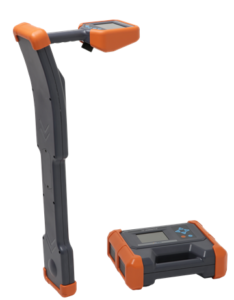 In many applications, precise information about the position of buried utility lines is essential so they can be avoided during groundwork. Plans, if available, will help but may be inaccurate. The T-300 provides a direct method of identifying the location of pipes and both live and dead cables. The use of a variable frequency transmitter allows the detection of pipes and dead cables without interference from separate mains frequency utilities.  The system is suitable for route tracing, depth measurement and cable identification, where several cables are grouped together.
Features:
Directly displays the pipe position and any deviation to the left or right of the route
Current direction measurement to avoid interference from adjacent cables
Real time depth and current measurements
Light-weight with intuitive user interface
High power transmission and high sensitivity receiver
Depth measurement to 5 meters
Specification: Transmitter
Output:

Direct connection output
Clamp coupling output
Radiation output
Fault location booster (Optional)

Output frequency:

Direct connection: 640 Hz, 1280 Hz, 10 kHz, 33 kHz, 82 kHz, 197kHz. Here 640Hz and 1280Hz are complex frequency.
Clamp coupling: 640 Hz, 1280 Hz, 10 kHz, 33 kHz, 82 kHz.
Radiation: 10 kHz, 33 kHz, 82 kHz, 197kHz

Output power: maximum 10W, 10 steps.
Output voltage: Maximum 200V, adjustable according to the load.
Impedance matching: Fully automatic.
Overload and short protection: Fully automatic.
HMI: 320×240 pixel LCD.
Internal battery:

4 nos. Lithium ion battery, 7.4V,6.8Ah.
Charger:

Input: AC100-240V, 50/60Hz
Output: DC8.4V, 2A.

Operating conditions:

Temperature: -10oC to +40oC
Humidity: 5-90%RH
Altitude: <4500m

Dimension(mm): 280×220×90mm (main unit)
Weight: 2.3kg for the main unit.
Specification: Receiver
Signal input:

Internal receiving loop
Clamp
A-Frame support

Receiving frequency

Active detection frequency: 640 Hz, 1280 Hz, 10 kHz, 33 kHz, 82 kHz, 197kHz.
Passive detection frequency: 50/60Hz
Radio frequency (RF).
Cable identification: 640 Hz, 1280 Hz.

Pipe detection mode:

Intelligent Peak Method (Wide): Suitable for active detection.
Peak Method: Suitable for passive detection.
Narrow Method.
Null Method.

Cable Identification: Flexible coil identification
User Interface: 320×240 LCD
Internal battery:

Lithium cell battery 7.4V, 3.4Ah.
Charger:

Input: AC100-240V, 50/60Hz
Output: DC 8.4V, 2A.
Dimensions: 680×277×120mm (main unit)
Weight: 2.0kg (main unit)
Working condition:

Temperature: -10oC to +40oC
Humidity: 5-90%RH
Altitude: <4500m
Delivery includes:
T-300 Transmitter
T-300 Receiver
Direct Connect Test Lead (clamp)
Transmitter Clamp
Receiver Clamp
Charger
Grounding Pin
Carrying case
Manual